Do Good and Enter to Win
Roll-Royce and Retired Racehorse Project have partnered on a unique fundraiser, with the drawing happening on the Sunday of the Ocala Jockey Club International 3-Day Event, November 19th.
Get your spurs ready to enter and get your opportunity to drive away with "Idle Dice", a 1989 Silver Spur Rolls-Royce! Idle Dice was an inspiring story. He may have been considered a failure at his first career as a racehorse, but he found his calling as the greatest show jumper of his era. Maybe it's your time to have your lucky day now, while supporting the mission of the Retired Racehorse Project.
Thoroughbred Incentives at OJC Event
Retired Racehorse Project Website
RRP Fundraiser: 1989 Silver Spur Rolls-Royce Raffle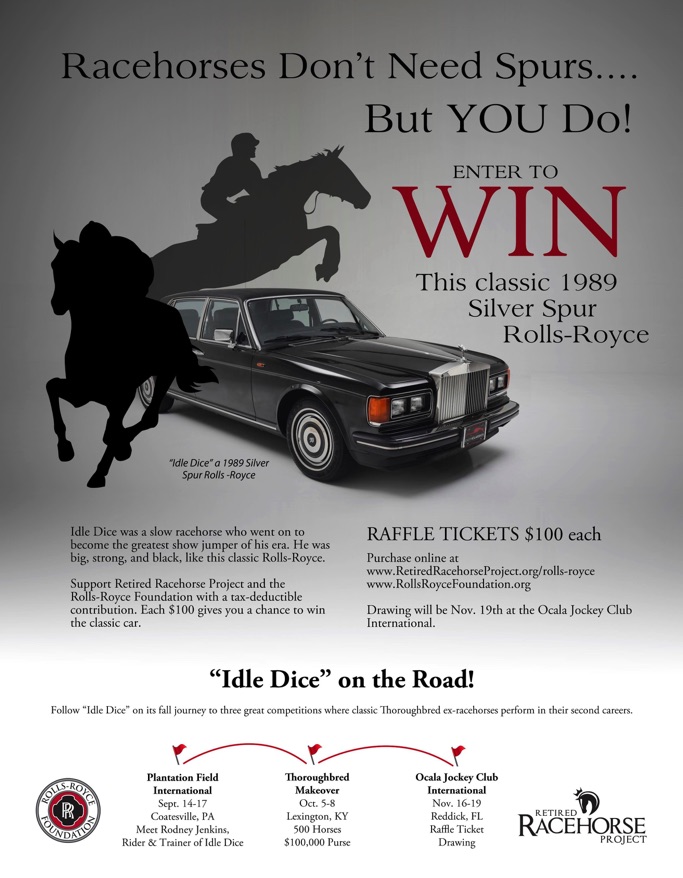 November 16-19, 2017, Reddick, FL