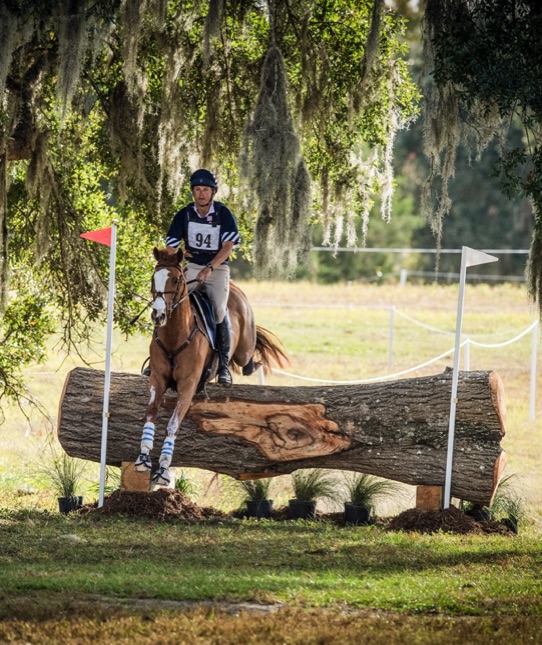 November 16-19, 2017, Reddick, FL

In the rarified hills of North Central Florida sits an equestrian paradise on 950 acres: The Ocala Jockey Club.
The pastures are unprecedented, sunsets glorious and facilities outstanding. The Ocala Jockey Club, with its rolling hills and old-growth, moss-laden oak trees is a crown jewel in the "Horse Capital of the World", Ocala, Florida.
The Ocala Jockey Club was developed in the early 1980's as a family oriented Thoroughbred horse farm community located on the rich soil and rolling hills of Marion County.
Owners Pavla and Erik Nygaard are building on the Thoroughbred tradition of the farm and recently introduced the new world class Eventing Competition Center to rave reviews. 400 acres of the farm has been developed into a world class Eventing training and competition venue, hosting the inaugural Ocala Jockey Club 2016 International CIC3* in November 2016.
The center of the equestrian action is the main grass arena designed by acclaimed show jumping designer Richard Jeffery. Dressage and show jumping take place in the arena. Cross-country action crosses the main arena for superb spectator experience.
The 9700 square foot OJC Clubhouse sits 200 feet above sea level, the second highest point in Central Florida. The farm's rolling hills are reminiscent of England and Virginia, and the views from the Clubhouse allow for simultaneous viewing of 270 degrees of multiple cross-country jumping efforts from a single viewpoint!
Click here to view the OJC website for more information about the facility.